You know it's a summer Saturday night in Brooklyn, your friends just played a show, and everyone's like, should we go to this bar, that roof, or that other bar? And eventually someone's like, let's go to the toxic superfund railroad tracks, 'cause that's a nice place to drink beer and talk about life.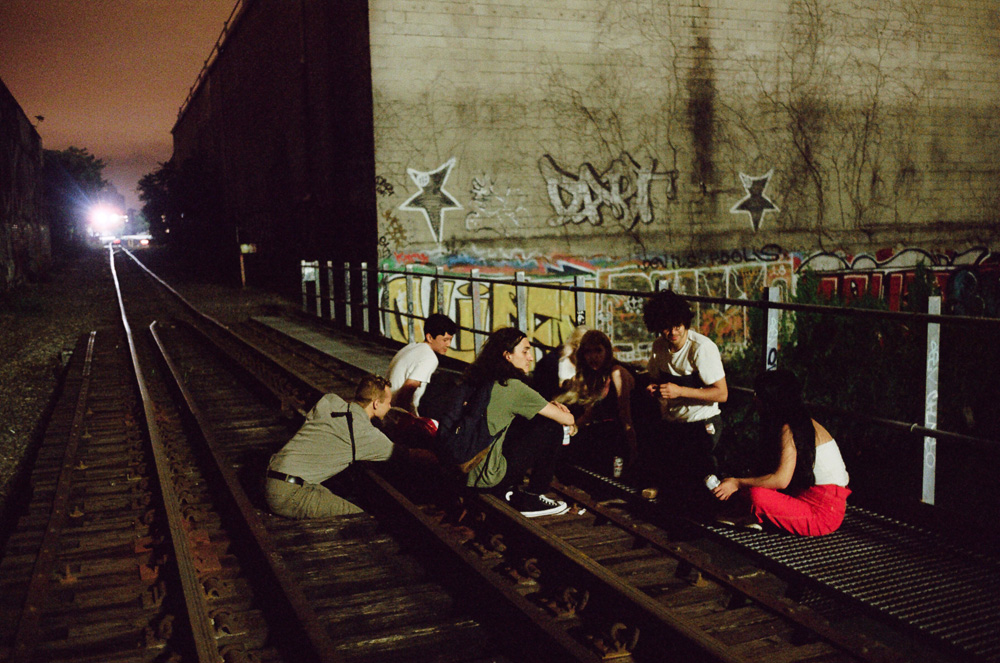 Artem had the most comfy seat hangin' his legs through the bridge.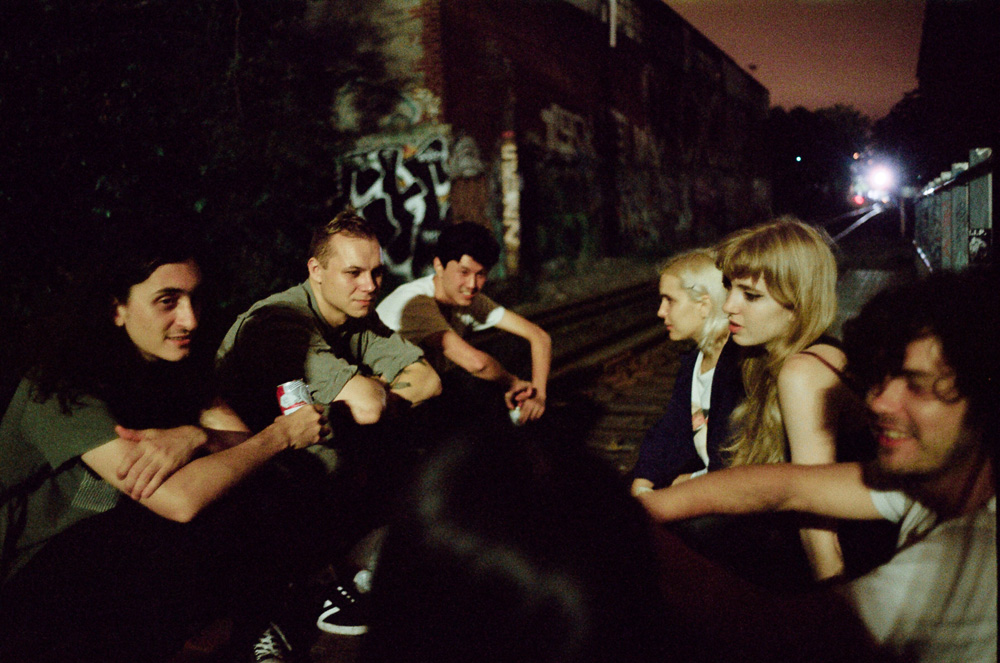 Even Sam made it out, did I mention how rad it is that Sam has no internet profiles? Definitely won't be tracked down for trespassing.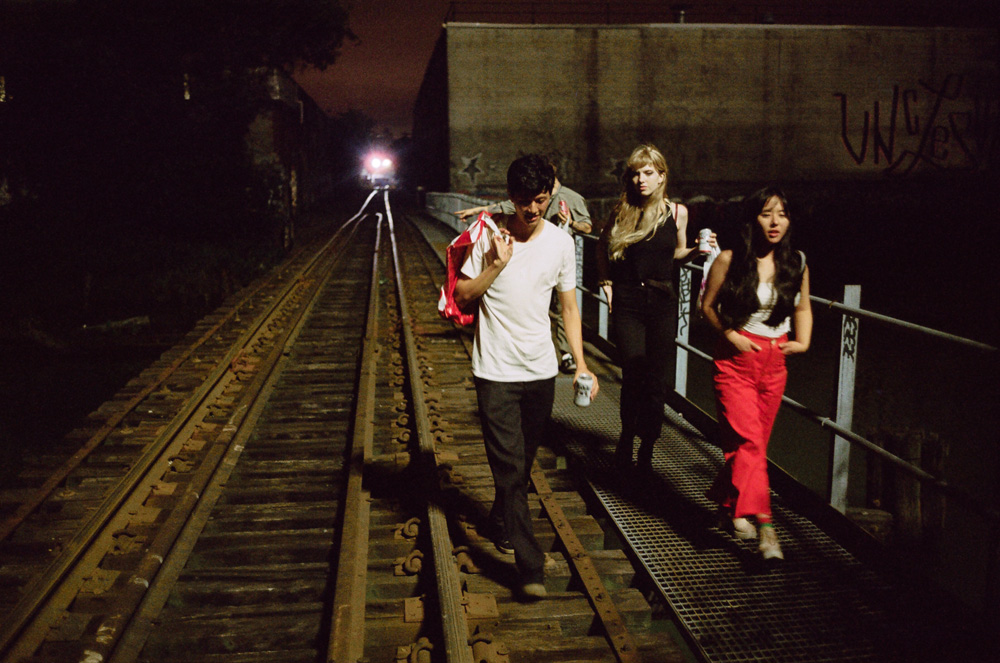 Ok then we go see what else there is.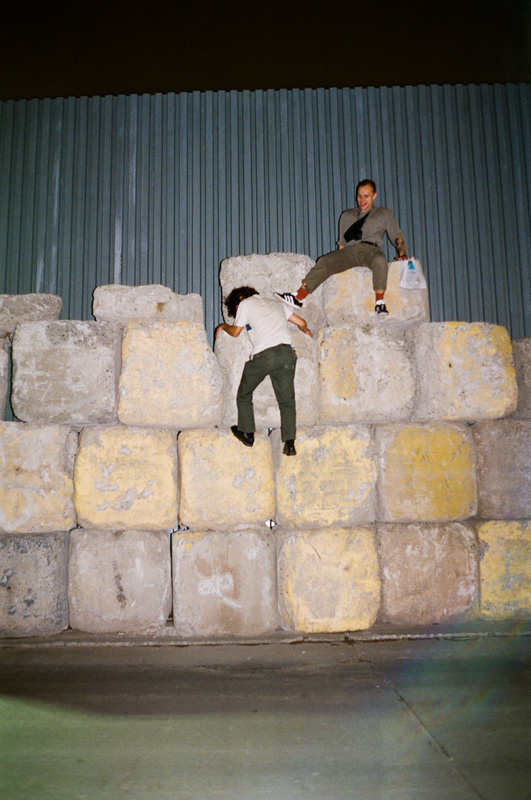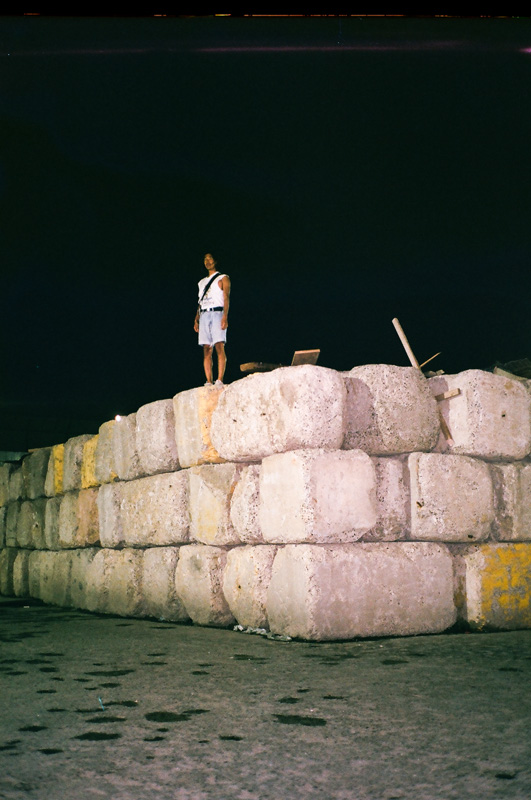 This is a guest photo from Nazar.
There she is, our very own Salvation Mountain. We were told it was a giant pile of dirt that is most likely Waste Management's toxic sludge. Whoever said that must've been super drunk last time they were there, but they were so convinced, we started to get sketched.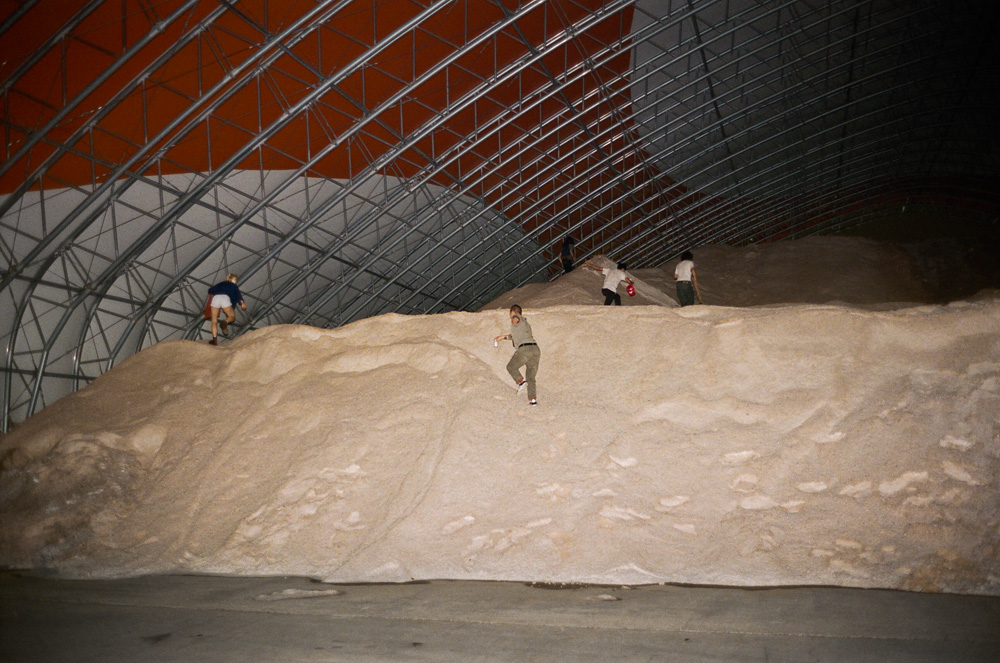 Only one way to find out!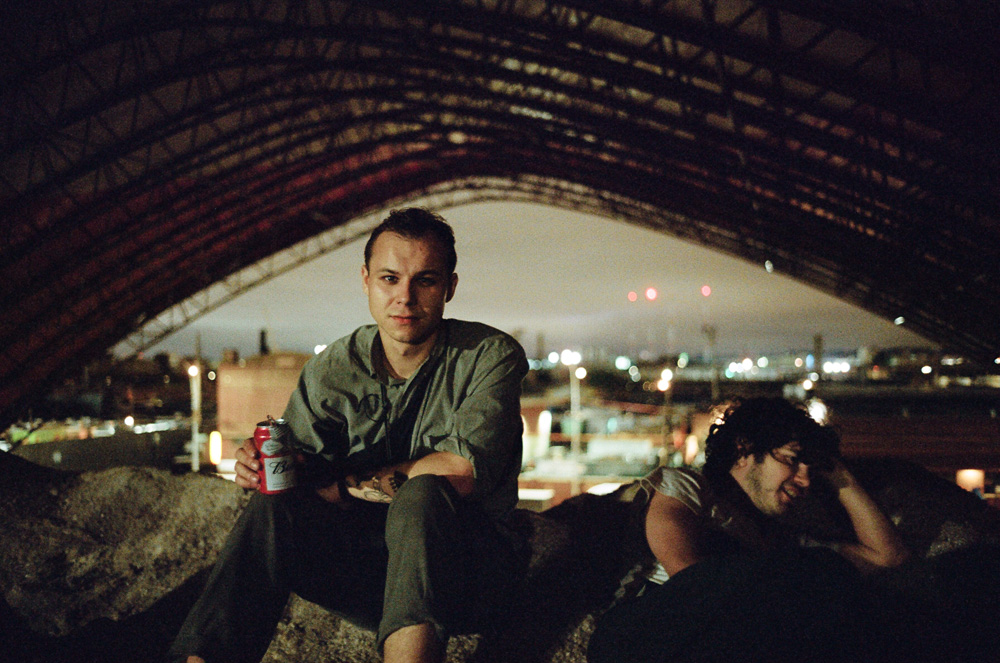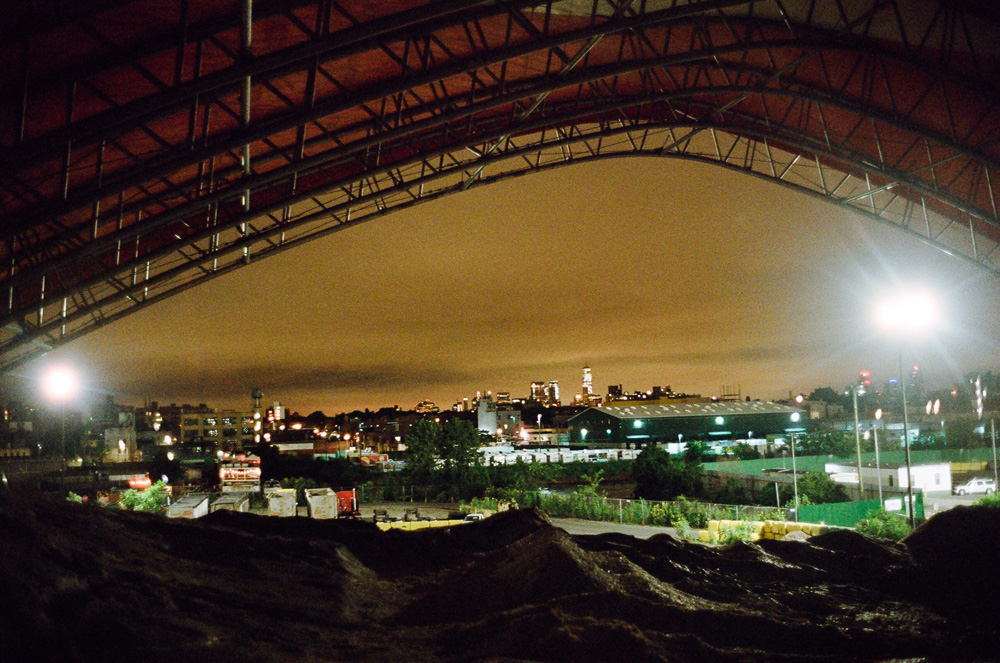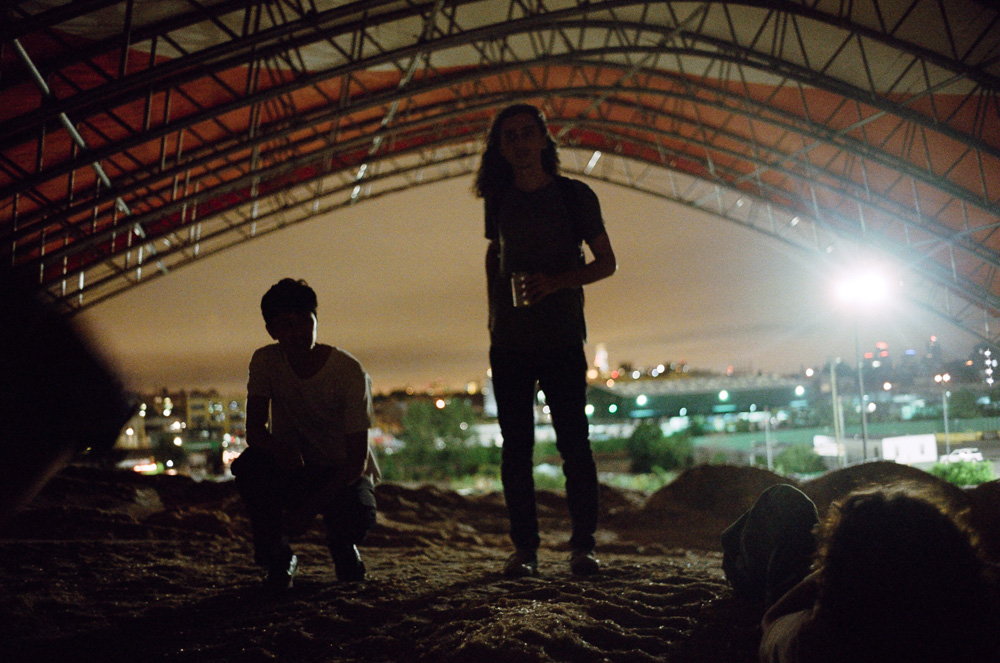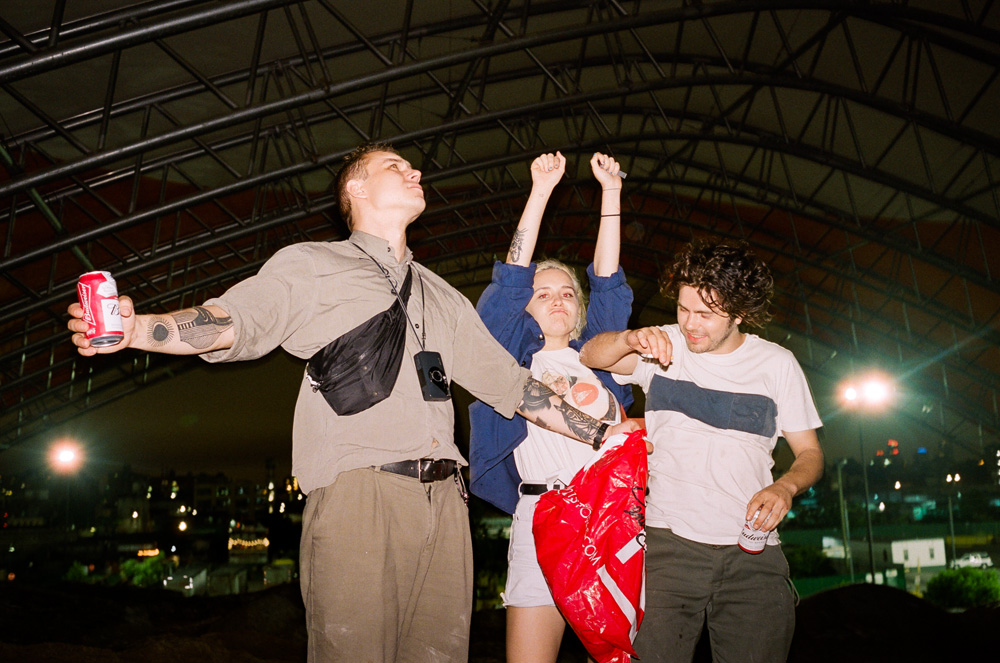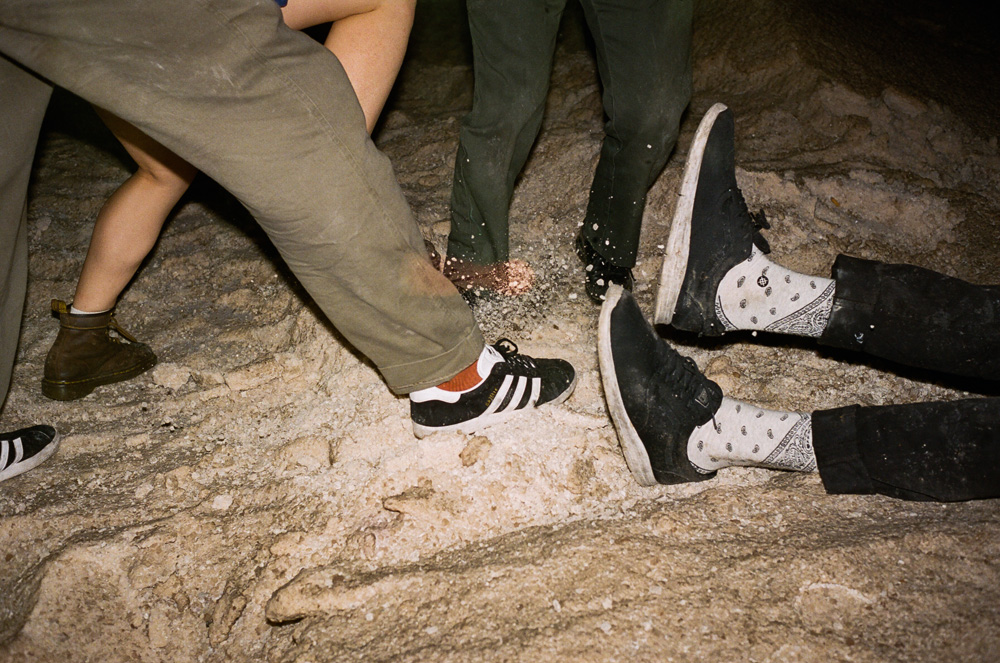 After much debate, lickings, stompings, and a bag of beers, we determined yes, it is toxic superfund sludge.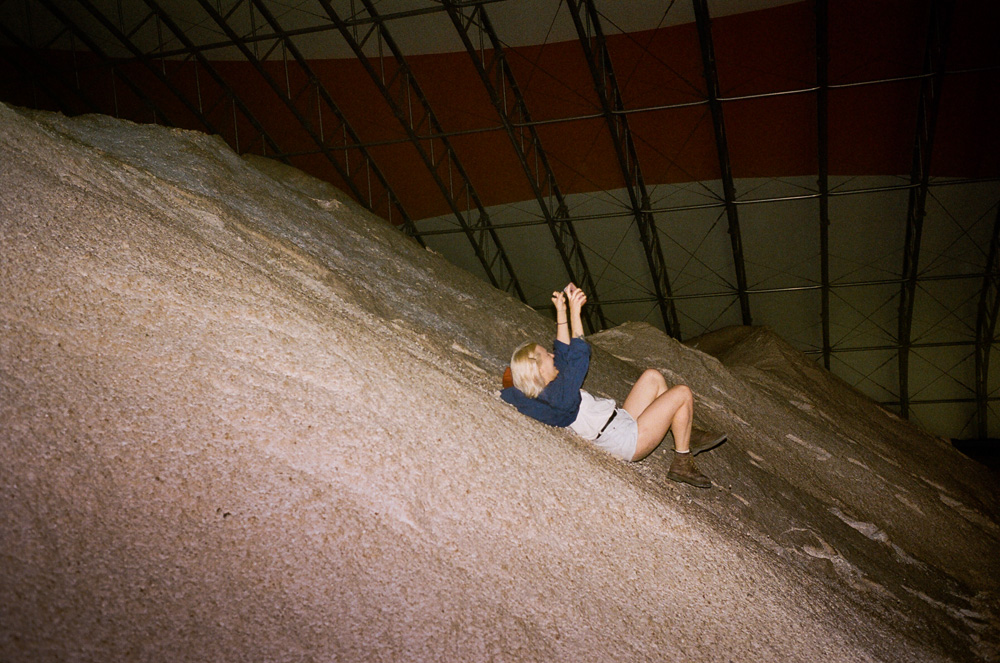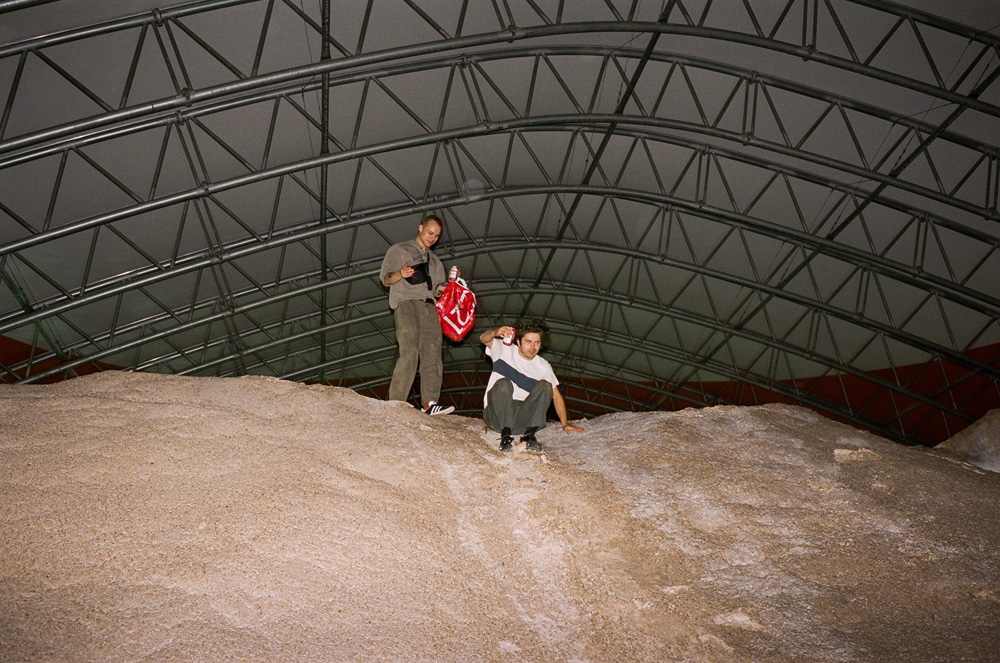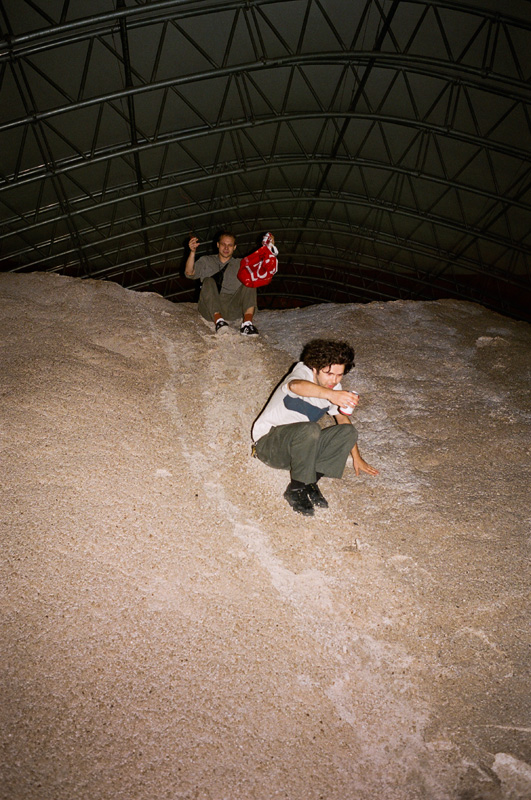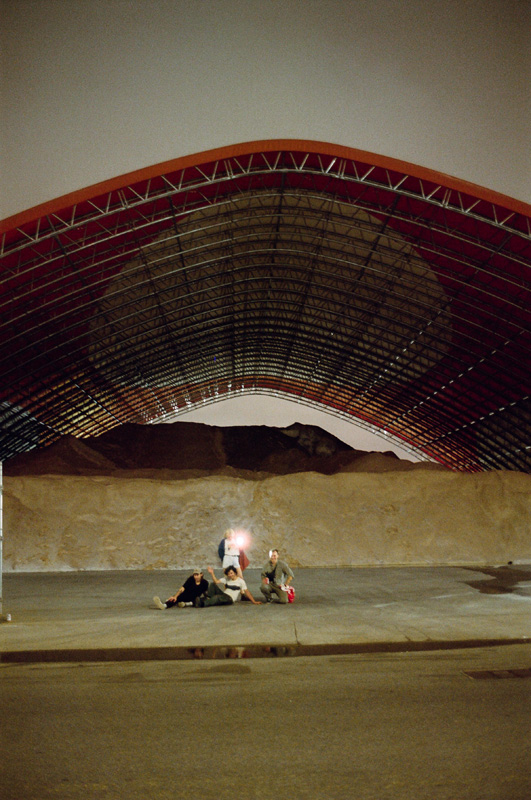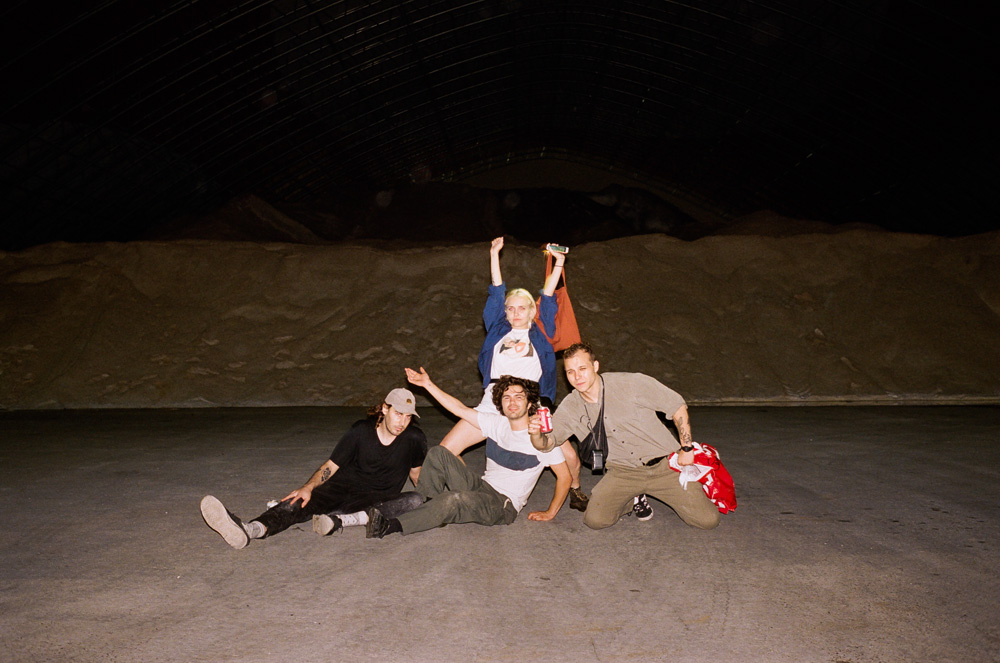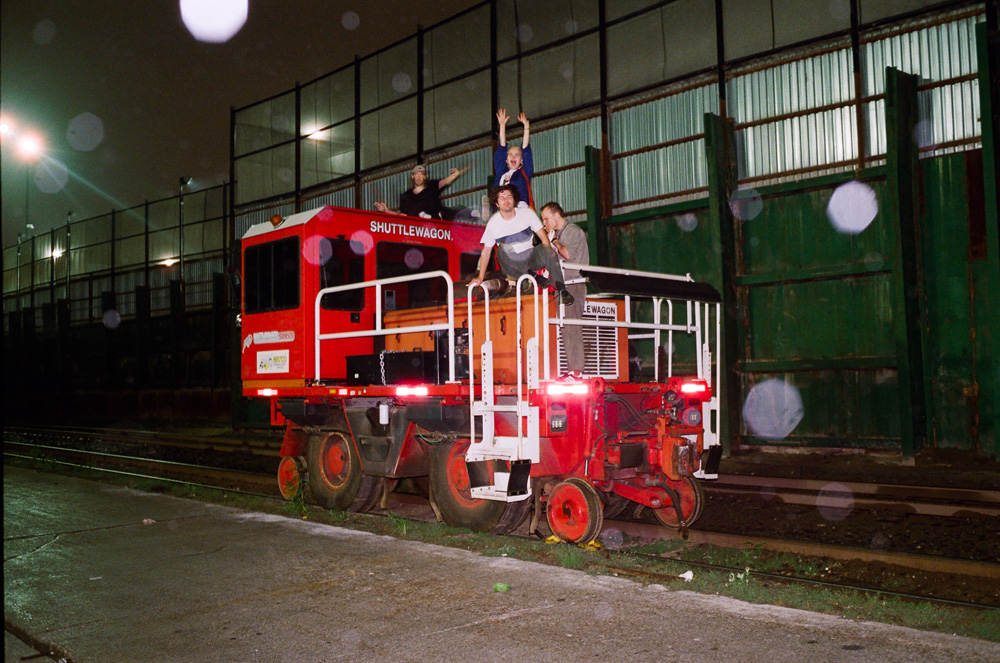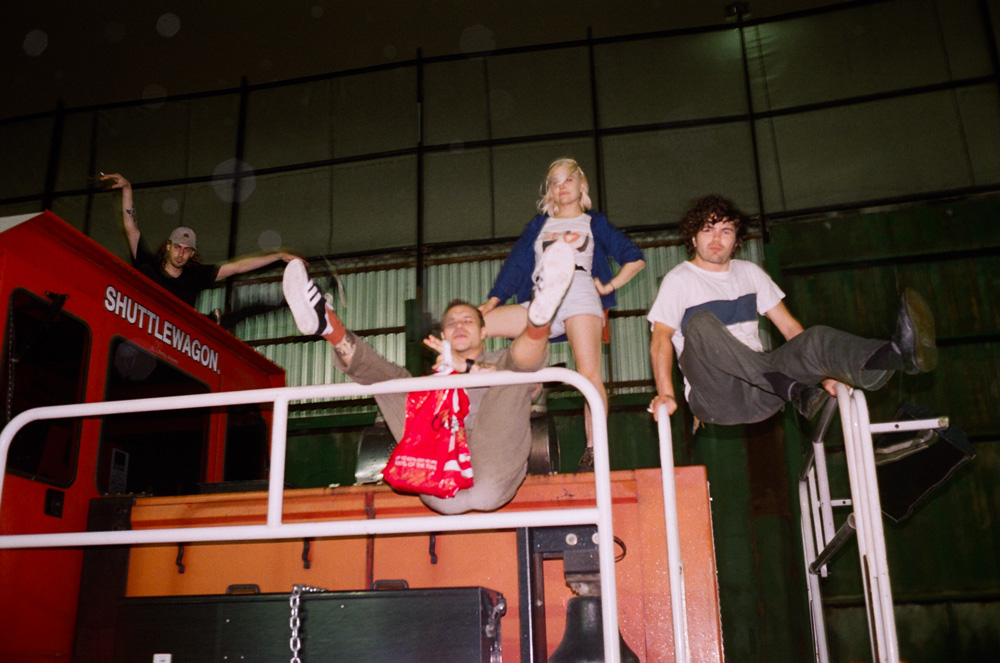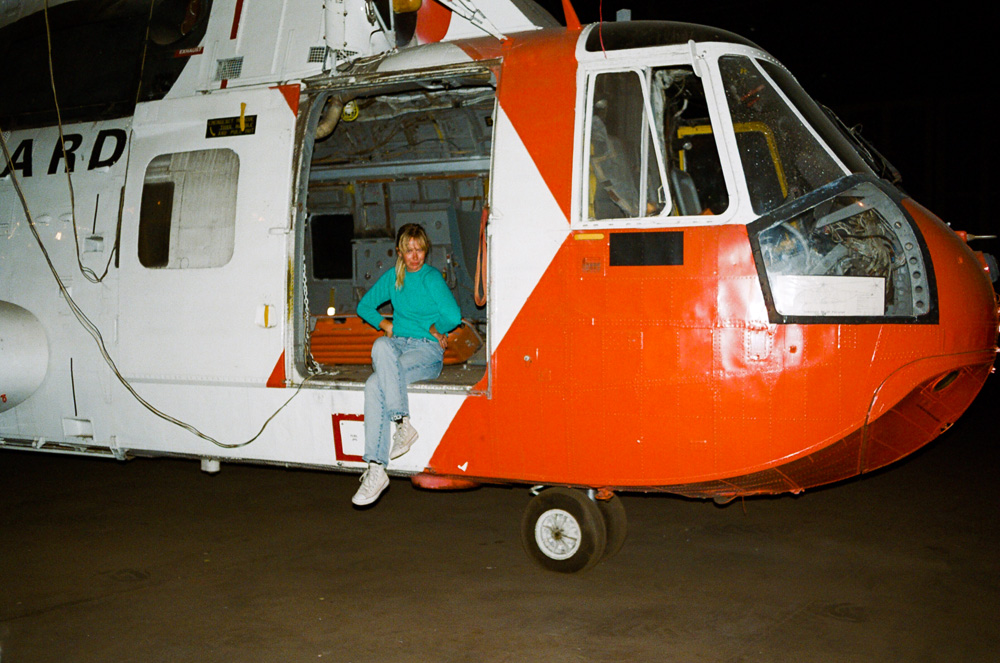 Brooklyn has all the cool vintage finds!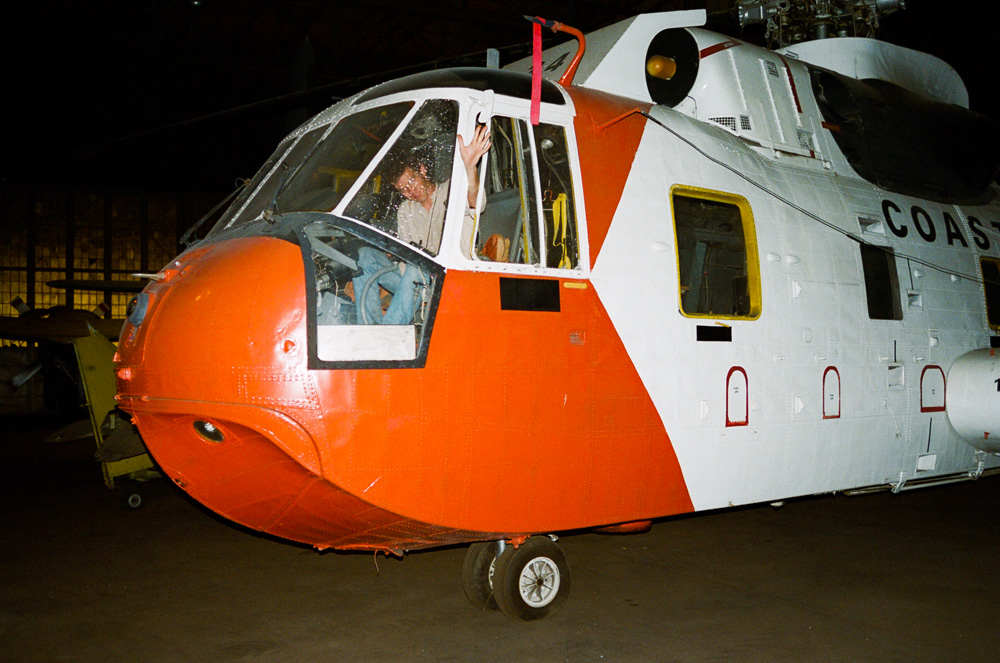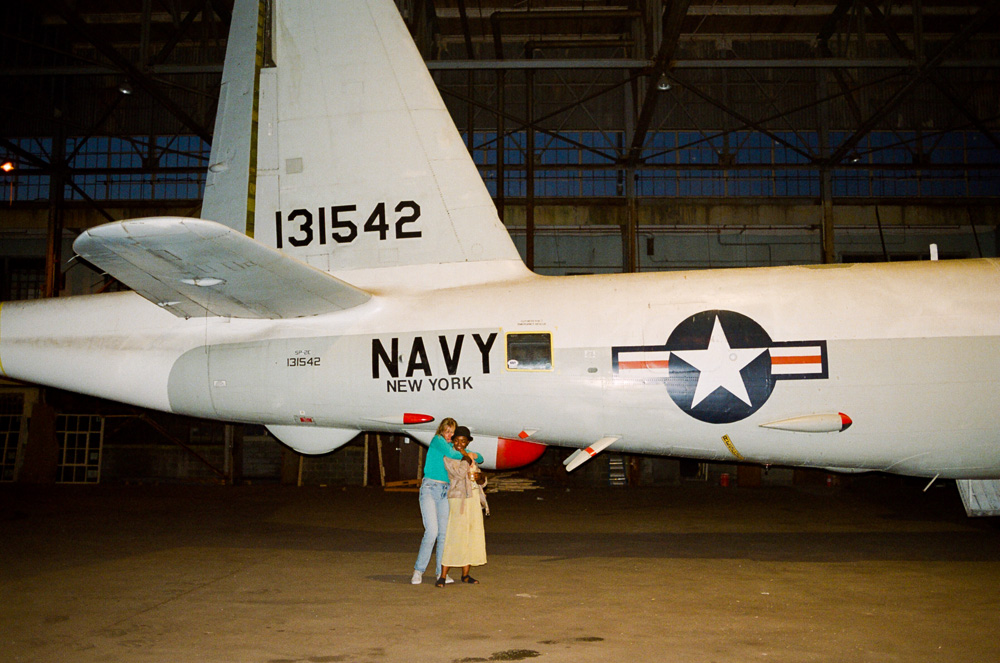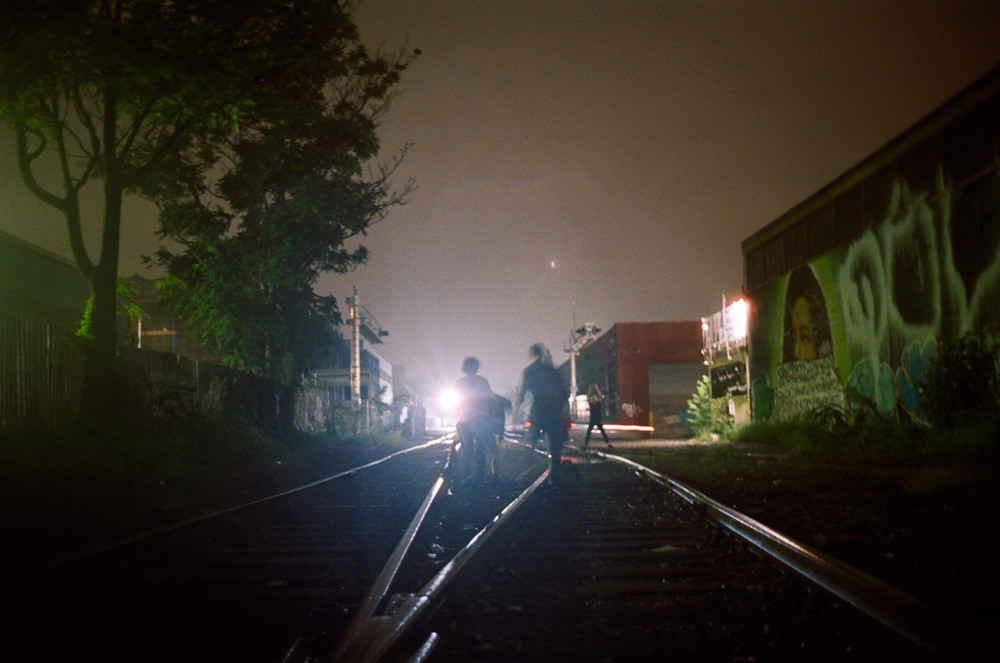 Brandon found a watermelon and is holding it above his head about to smash it – not like we were going to eat one found at a superfund site.